Scandi and European sizing guidance for children's clothes
Aaargh – confused by Scandi sizing? You have come to the right place!
If Scandi sizing is making you want to pull your hair out, take a deep breath. Maxomorra have provided a great sizing guide to help.
Basically, the very best thing that you can do is measure the height of your child from head to toe. All European sizing is based on this magic height. Most of the manufacturers also give some size and age guidance, but these all tend to differ. Here at Uni and Jack we list our sizes with the heights and the individual manufacturer guidance but do remember that this is really just the manufacturer's own best guess as to age …. and as we know, children come in all shapes and sizes. Also each brand has their own sizing quirks to contend with. Perhaps Scandi children are tall and thin, as feedback suggests that Maxomorra can be skinny fitting on babies though large on older children! Many mothers can fit cloth bums into Maxomorra dungarees but some have found legs can be tight on chubsters! There are some little quirks however, for example the hooded onesies in Maxomorra and DUNS Sweden are absolutely enormous – this has remained true for both brands over the last few seasons so the advice here would be to size down!! Our facebook chat group Uni and Jack : In the Wild is full of friendly Mums with hands on experience so it is worth joining us there for up to date, real life advice. Finally please do feel free to ask for help here at Uni and Jack … I'm handy with a tape measure and always respond as quickly as I can!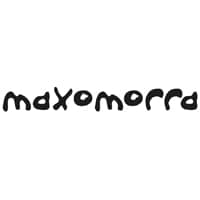 Maxomorra and Meyadey sizing guide since 2018 … Babies
Maxomorra and Meyadey are sister brands and so have the same size profiles.
You can download the Maxomorra sizing guide in PDF here
Maxomorra in 2018 has reverted back to dual sizing for baby clothes – see more detailed measurements here: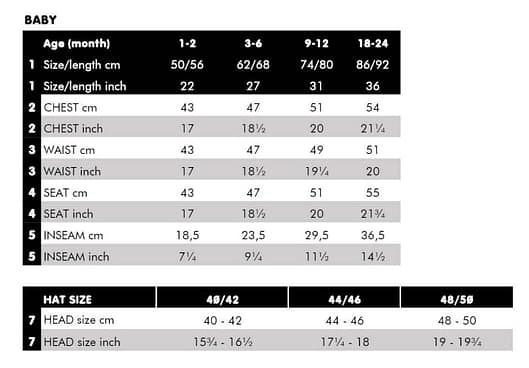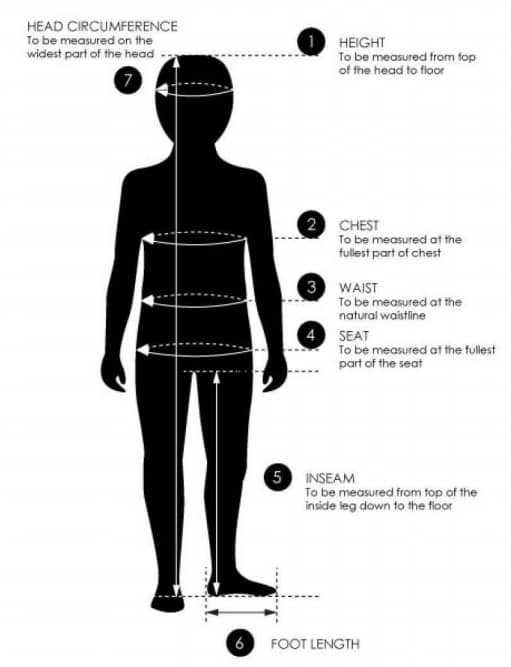 Maxomorra sizing guide since 2018 … Children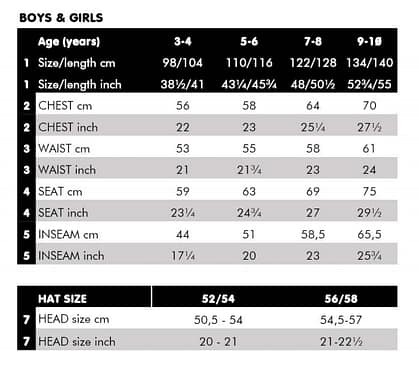 Ready to dive in and try some Maxomorra or Meyadey for size?
DUNS Sweden and More than a Fling size guide
This is the chart that DUNS Sweden provides to give guidance, where the the CL figure on the left refers to height, in the same way as the Maxomorra guide above. Generally speaking the brands are similar in fit, with DUNS being perhaps a little skinnier.  DUNS Sweden tops are quite long, but they do sometimes lose a little length on the first wash so it is worth knowing to expect a little organic shrinkage on this garment. DUNS Sweden is another cloth nappy friendly brand with room for reusables designed into the fit with items such as the playsuits, zipsuits and dungarees. As with Maxomorra, the DUNS Sweden hooded onesies are enormous in width in length. This sizing anomoly has been around for a few seasons so seems set to stay. In comparison DUNS zipsuits tend to be slim fitting though also quite generous in length. Annoyingly some items such as zipsuits can vary a bit between seasons so if in doubt it is always worth popping along to our facebook chat group Uni and Jack : In the Wild for a second opinion from Mums in the know. The cuffed style of the zipsuit is forgiving though, so if you don't mind a little big of baggyness in the ankles, this feature can be a life saver and also buys some precious growing room and helps these lovely garments last a little longer.  
Ready to browse some DUNS Sweden?
Alba of Denmark has provided a useful guide to measuring your child and this can also be downloaded as a pdf. Like other Scandi and European brands, Alba of Denmark sizing is based on the height of your little one. Alba's clothes are full of little details that help to make sizing as easy as possible with your growing child … there are adjustable waists, elasticated waistbands, foldable cuffs and forgiving fabrics. Generally Alba is a reasonably slim fitting brand with a few other little quirks to mention! Alba tops tend to be generous in length and so you are usually safe to buy true to size, which would allow a little growing room. Certainly with the very popular Pixie style Habian hoodies I would say there is no need to size up unless your child is blessed with a chunkier build. Trousers can be on the smaller side, and so if in doubt you can size up – particularly with the cuffed styles, where you can live with a bit of a baggy ankle that is wearable nonetheless. On the other hand, crawler dungarees are a very generous fit! Please do feel free to get in touch with any questions, or do join our facebook chat group Uni and Jack : In the Wild to share in some knowledge from the hive mind.